Le Fournil de Sébastien: in the press
on-line
Talkin' food – de 100% onafhankelijke 'how to eat' in trendy gastroland
Sinds de opening overloaded met übersnobby 'Zuid' met microkeffertje aan diamant-beslagen lijn. Verdraaid Frans brood in vintage Parijse sfeer van deze Franse bakker met Nederlandse bedieneega. Met in NL de bíjna unieke belevingsfactor van een open 'keuken', waar de gast – weliswaar achter glas – kan zien hoe het brood rijst, om daarna gekneed en gebakken te worden. Het resultaat mag er zijn: Perfecte croissants, mooie baguettes traditions met bijna net zo'n goeie korst, kruim, luchtbelletjes en vochtigheidsgraad als bij Menno, en nog veel meer. Bakkers die tot nog toe volhielden dat het Franse brood hier nooit hetzelfde kan zijn als op Franse bodem, omdat hier de luchtvochtigheid anders is: eat your heart out! Of liever: je eigen misbaksels voortaan zelf maar op. Le Fournil wil graag een keten worden, wie heeft nog een pandje down-town vrij?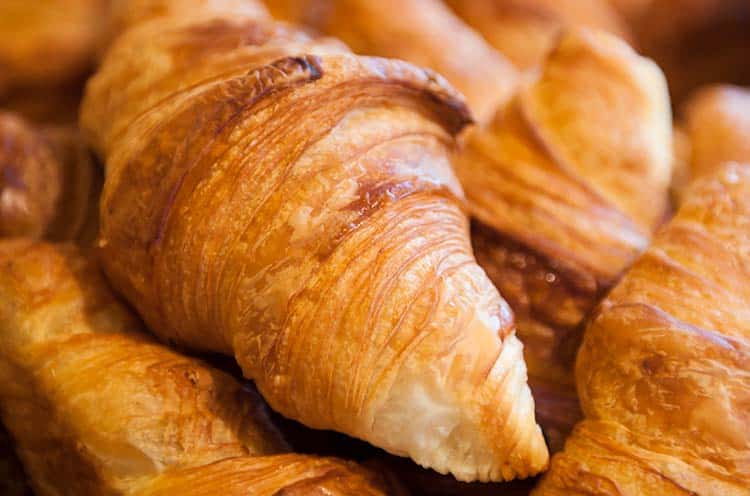 Olympiaplein 119
1077 CW Amsterdam
Tel.: 020-6724211
Open from Monday to Saturday:
7 am to 7 pm.
Gijsbr. van Amstelstraat 131
1214 AW Hilversum
Tel.: 035-6210602
Open from Monday to Saturday:
7 am to 7 pm.
Amsterdamseweg 189
1182 GV Amstelveen
Tel.: 020-8232412
Open from Monday to Saturday:
7.30 am to 7pm.