ALL MY BREAD IS MADE WITH HOMEMADE LIQUID SOURDOUGH
The way I work respects the ancestral tradition of my profession: my recipes use the smallest possible number of ingredients and only the very best quality. The bread is handcrafted, and left to rise over a long period of time to give it heaps of taste.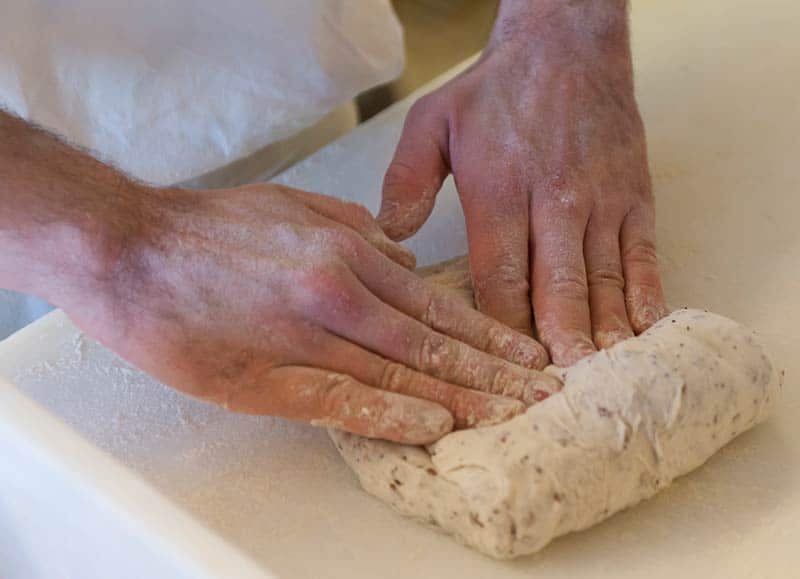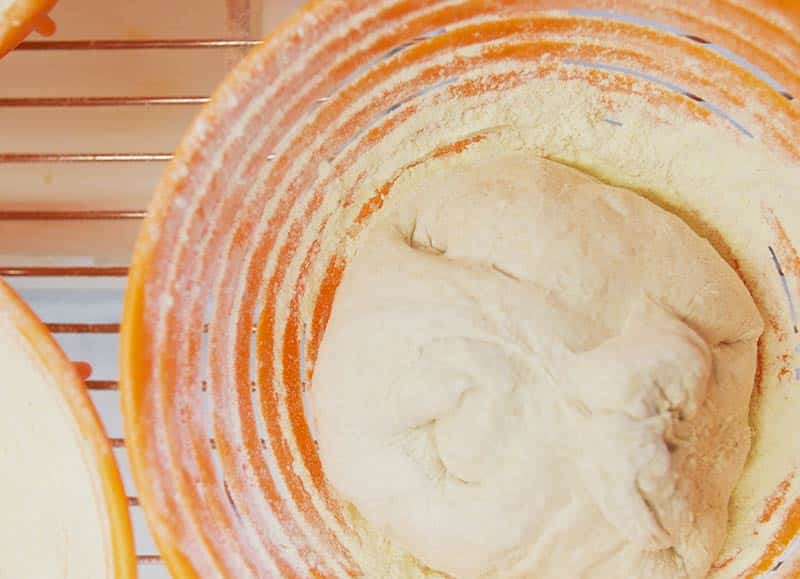 My bread is made with a base of natural liquid sourdough (>> read more), which is homemade and rigorously maintained on a daily basis. It gives a pleasantly delicate flavour to the bread, and helps it to stay fresh longer. If the dough is allowed to ferment for a long time, liquid sourdough also reduces the quantity of gluten and phytic acid in the dough. All this contributes to making bread that is easier to digest.
To make my products I use 'Tradition française' flour, which must meet very strict requirements: it is free of improvers and other additives, and the products that are made with it must not contain any either. Other flours that I use: stoneground flour, organic wholemeal flour, rye flour, buckwheat flour and spelt. For special breads, we create our very own flour and seed mixes (sesame, linseed, sunflower, poppy seeds etc..) to give our customers a unique and authentic product every time.
LONG FERMENTATION AND A STONE DECK OVEN
The production is carried out using ancestral methods from a time when the rising time of the dough played an essential role. It is the fermentation time that gives bread its taste. It takes an average of 18 to 24 hours to make deliciously crusty bread that will stay fresh for longer.
Cooking in a stone deck oven, makes a crispy crust which protects the crumb from going dry.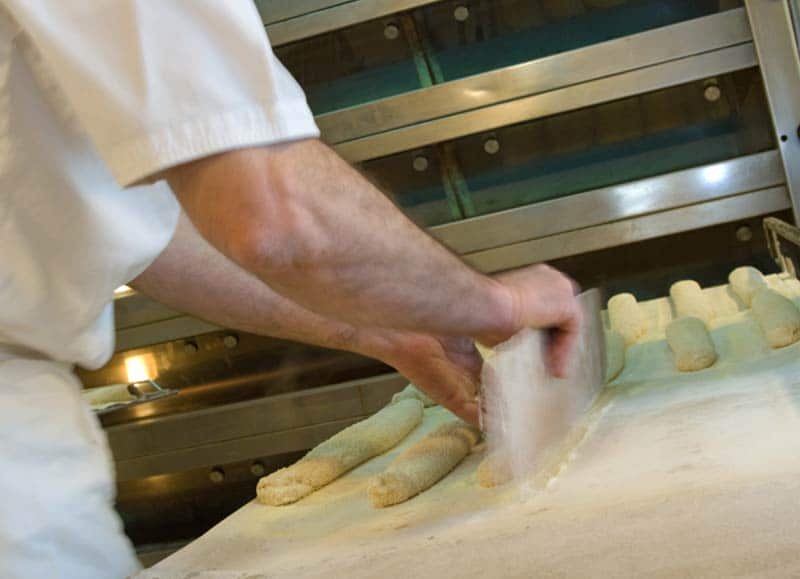 Olympiaplein 119
1077 CW Amsterdam
Tel.: 020-6724211
Open from Monday to Saturday:
7 am to 7 pm.
Gijsbr. van Amstelstraat 131
1214 AW Hilversum
Tel.: 035-6210602
Open from Monday to Saturday:
7 am to 7 pm.
Amsterdamseweg 189
1182 GV Amstelveen
Tel.: 020-8232412
Open from Monday to Saturday:
7.30 am to 7pm.