Le Fournil de Sébastien: A FRENCH ARTISAN BAKER IN HOLLAND
SÉBASTIEN AND SUSAN ROTURIER
Sébastien Roturier, a French artisan baker, and Susan, his Dutch wife. From 1996 to 2006 they ran the family bakery in Fontenay-le-Comte, in Vendée. After several trips to Holland visiting family, they came up with the idea of setting up a French bakery here. Sébastien : « I am proud of being the first French baker to set up a French bakery in The Netherlands. »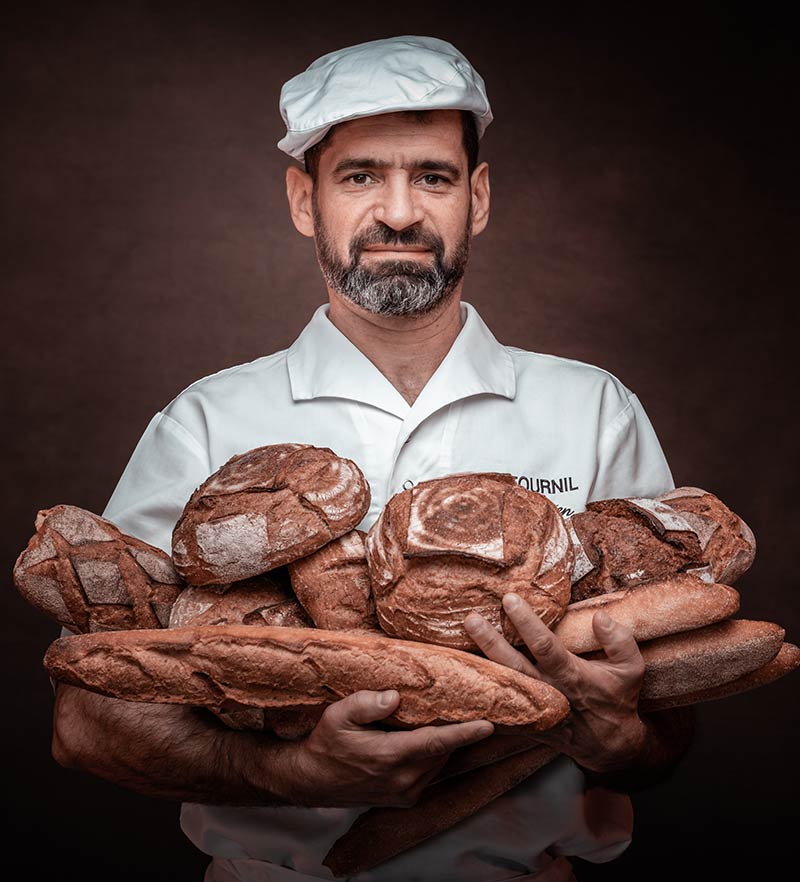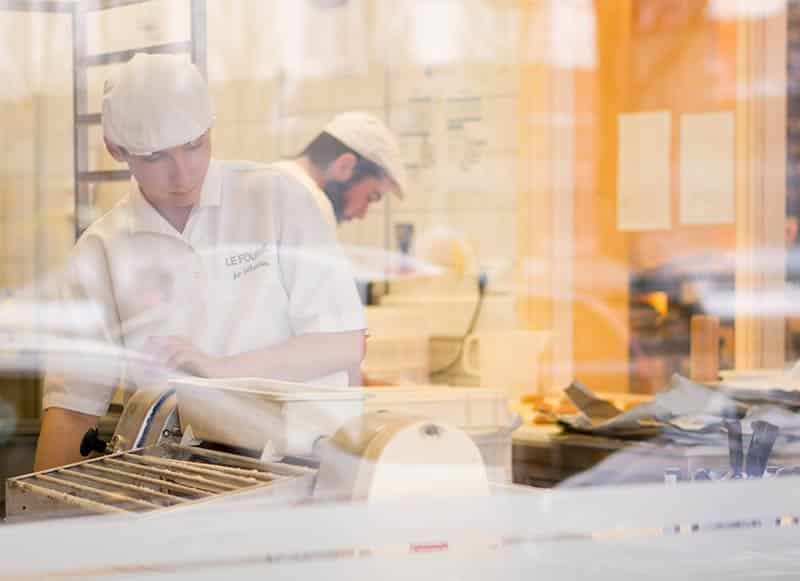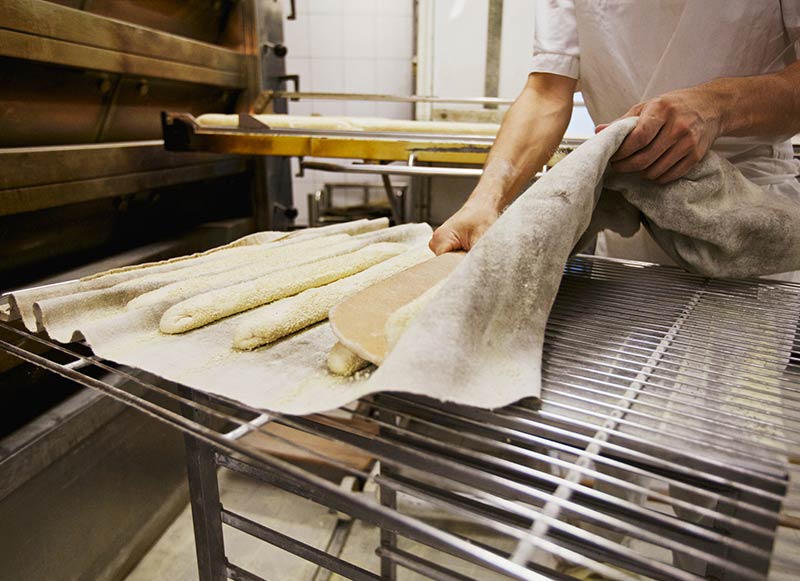 Amsterdam: HOLLAND'S VERY FIRST FRENCH BAKERY
Le Fournil de Sébastien opened in July 2007 on the Olympiaplein in Amsterdam. The bakery is open from 7 am to 7pm and the baking area is visible to passers-by from the street and to customers in the shop. Sébastien takes pride in making a showcase of this profession that he is so passionate about. All our products are homemade from start to finish, using traditional methods and recipes that have stood the test of time.
It was an immediate success, not only among the French expat community but also among Dutch locals, much to Sébastien's surprise : « I never thought that so many Dutch locals would love French bread ! »
HILVERSUM AND AMSTELVEEN: FOREVER AN ARTISAN
In 2008 and 2016, two new shops were opened and we started to make part of the production in a dedicated hub in Hilversum. This gave us more space, but we continued to produce manually. Susan : « We didn't want to become a chain. We chose to stay small, so that we can continue to guarantee the excellent quality of our products.» Sébastien : « I want to remain an artisan, doing as much as possible manually. It involves more work (especially at night) , longer hours, more staff…but the quality is so much better. As the saying goes in France : "Nul pain sans peine ! » (No pain, no bread).
"I NEVER THOUGHT THAT SO MANY DUTCH LOCALS WOULD LOVE FRENCH BREAD!"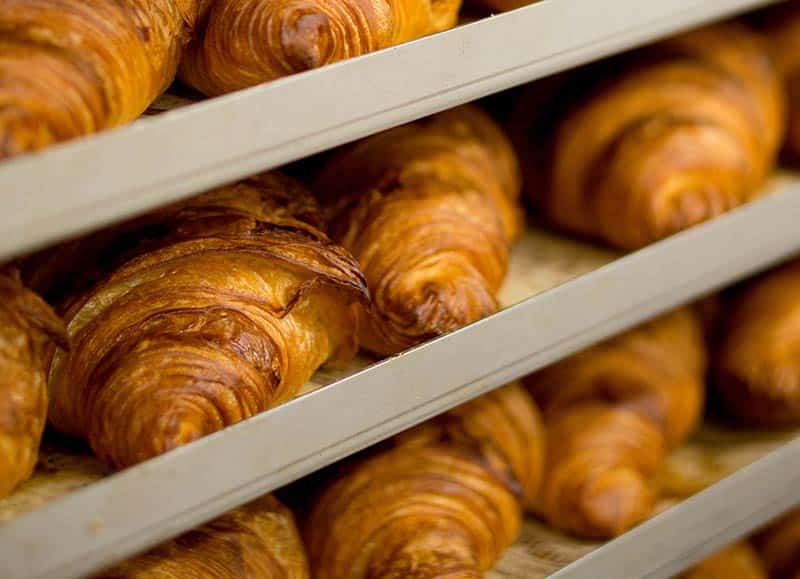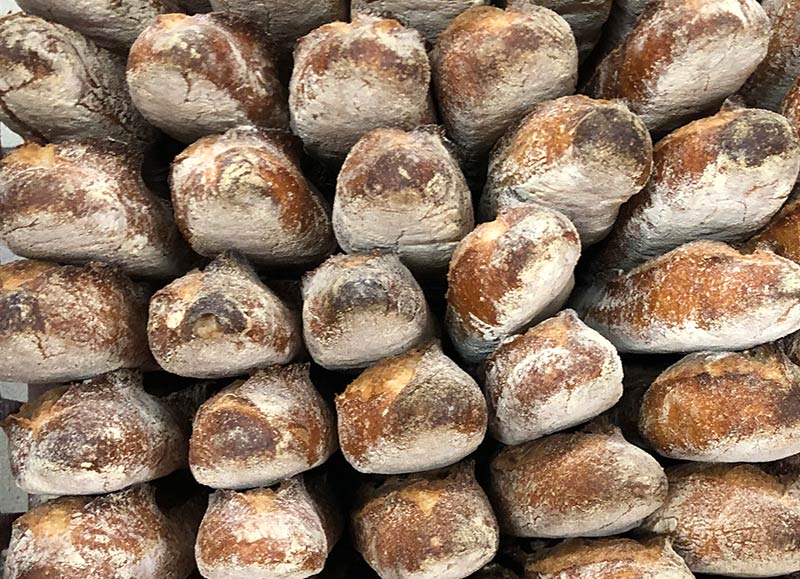 Olympiaplein 119
1077 CW Amsterdam
Tel.: 020-6724211
Open from Monday to Saturday:
7 am to 7 pm.
Gijsbr. van Amstelstraat 131
1214 AW Hilversum
Tel.: 035-6210602
Open from Monday to Saturday:
7 am to 7 pm.
Amsterdamseweg 189
1182 GV Amstelveen
Tel.: 020-8232412
Open from Monday to Saturday:
7.30 am to 7pm.