Le Fournil de Sébastien: in the press
magazines
Eigenlijk kan ik hierover heel kort zijn: er is in Amsterdam (waarschijnlijk) geen betere baguette te koop dan in deze ambachtelijke bakkerij van de uit de Vendée afkomstige Fransman Sébastien Roturier en zijn Nederlandse vrouw Susan. Gemaakt van Frans tradition-meel, en dat ook nog eens voor een Frans prijsje! Zoals in Frankrijk heel gewoon is, kan de klant het brood voor zijn neus urenlang zien rijzen en gebakken worden. En naast een heel leger aan broden, waaronder een Provençaalse fougasse, koop je in deze sobere bakkerij naast kaaswinkel L'Amuse, en met een filiaal in Hilversum, ook viennoiseries: traditionele zoetigheden. Van pains au chocolat tot – hoe kan het anders? – macarons, madeleines en Zuidwest-Franse canelés. De wachtrijen staan voor deze bakkerij vaak tot om de hoek. En daar kijkt niemand van op.
Olympiaplein 119, Lefournil.nl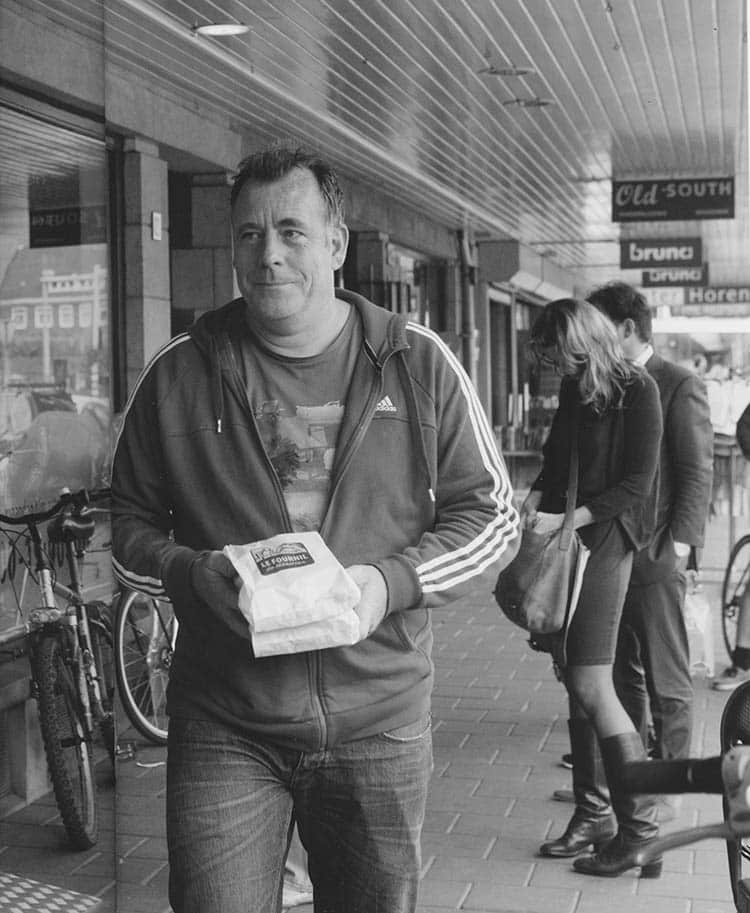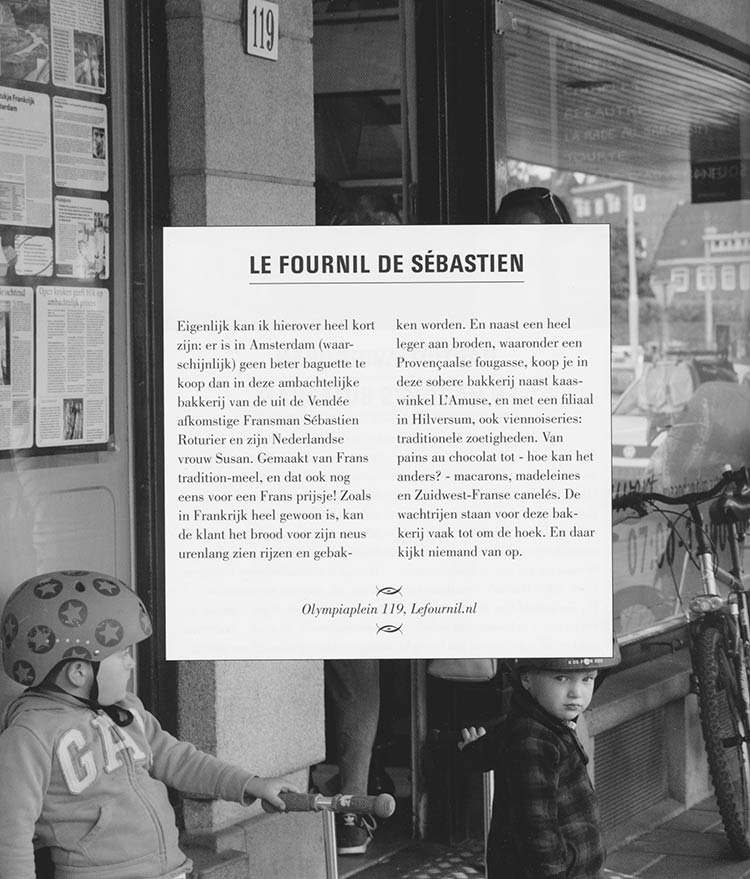 Olympiaplein 119
1077 CW Amsterdam
Tel.: 020-6724211
Open from Monday to Saturday:
7 am to 7 pm.
Gijsbr. van Amstelstraat 131
1214 AW Hilversum
Tel.: 035-6210602
Open from Monday to Saturday:
7 am to 7 pm.
Amsterdamseweg 189
1182 GV Amstelveen
Tel.: 020-8232412
Open from Monday to Saturday:
7.30 am to 7pm.