Le Fournil de Sébastien: in the press
magazines
Le petit Déjeuner parfait
Le Fournil betekent 'het huis waar de oven staat' en zo is het in de Franse bakkerij van Sébastien Roturier in Amsterdam-Zuid. Na tien jaar bakker te zijn geweest in Frankrijk kwam Sébastien naar Nederland om hier Franse broden van topkwaliteit te maken.
Niet alleen het meel en de boter, óók de bakkers zelf komen uit Frankrijk. Je kunt ze de hele dag (van 7 uur 's ochtends tot 7 uur 's avonds) aan het werk zien in de bakkerij achter de winkel. Het ultieme Franse ontbijt volgens Sébastien: een baguette met jam en boter, een croissant, een pain au chocolat, een brioche en een madeleine-koekje. Superzoet en het kan nog zoeter: doop alles het liefst in een kom warme chocolademelk of koffie verkeerd. Wist je trouwens dat een goede baguette zo neutraal mogelijk van smaak is? Zo komen de smaak van roomboter en jam nog beter uit.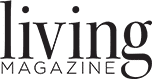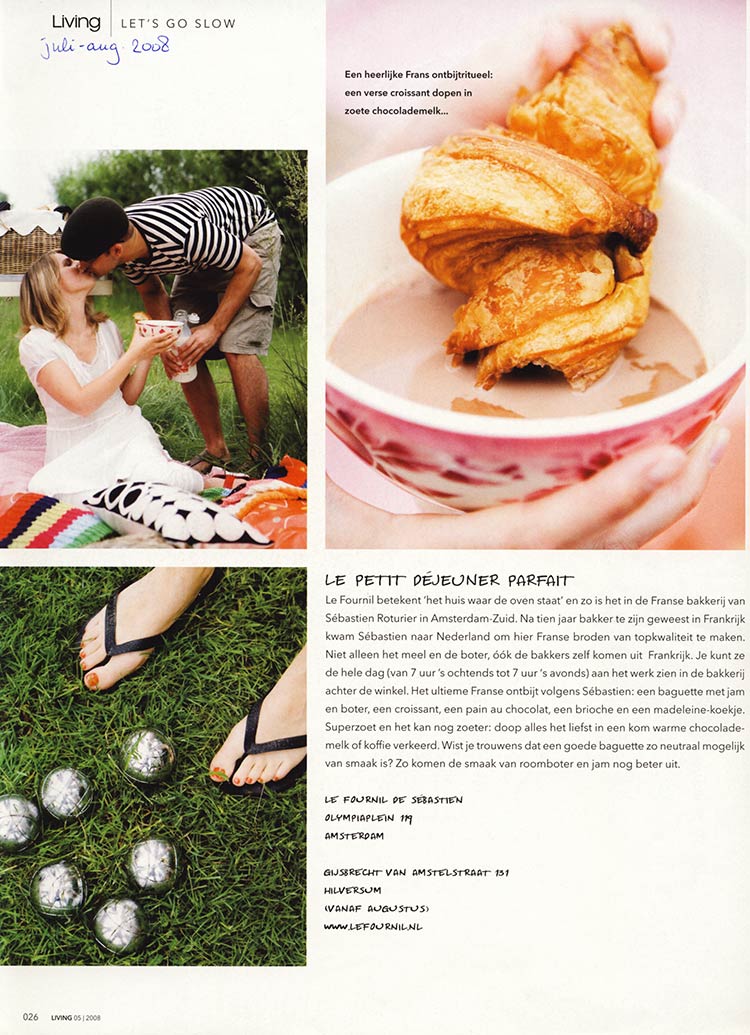 Olympiaplein 119
1077 CW Amsterdam
Tel.: 020-6724211
Open from Monday to Saturday:
7 am to 7 pm.
Gijsbr. van Amstelstraat 131
1214 AW Hilversum
Tel.: 035-6210602
Open from Monday to Saturday:
7 am to 7 pm.
Amsterdamseweg 189
1182 GV Amstelveen
Tel.: 020-8232412
Open from Monday to Saturday:
7.30 am to 7pm.