Le Fournil de Sébastien: in the press
Newspapers
De ene korst is de andere niet
Is er iets lekkerders dan een stuk vers brood met knapperige korst en een licht taai kruim? Bij het ontbijt met dik roomboter en een perfect gekookt eitje. Bij de lunch met dikke plakken boerenkaas. 's Avonds bij een salade of een kaasplateau…
Maar brood is veel ruimer inzetbaar. Geroosterd en bestreken met verse knoflook en tomatenpulp en gul bedruppeld met olijfolie als tapa bijvoorbeeld. Vermalen tot kruim en met tijm krokant gebakken om over een bord dampende pasta te strooien. Of in een ouderwetse zoete broodpudding uit de oven. Allemaal lekker, maar allemaal ook HEEL ERG afhankelijk van de kwaliteit van het brood en daarmee de inzet van de bakker. Want de ene korst is de andere niet. En de ene oven haalt het in de verste verte niet bij de andere. Gelukkig komen er steeds meer bakkers waar het brood elke dag weer even onvergetelijk lekker is.
* Voor echt Franse stokbrood hoefje niet meer de grens over, maar kun je bij Le Fournil terecht. Net zo knapperig, net zo lekker en net zo Frans als in Parijs. In Hilversum en Amsterdam.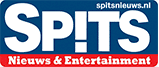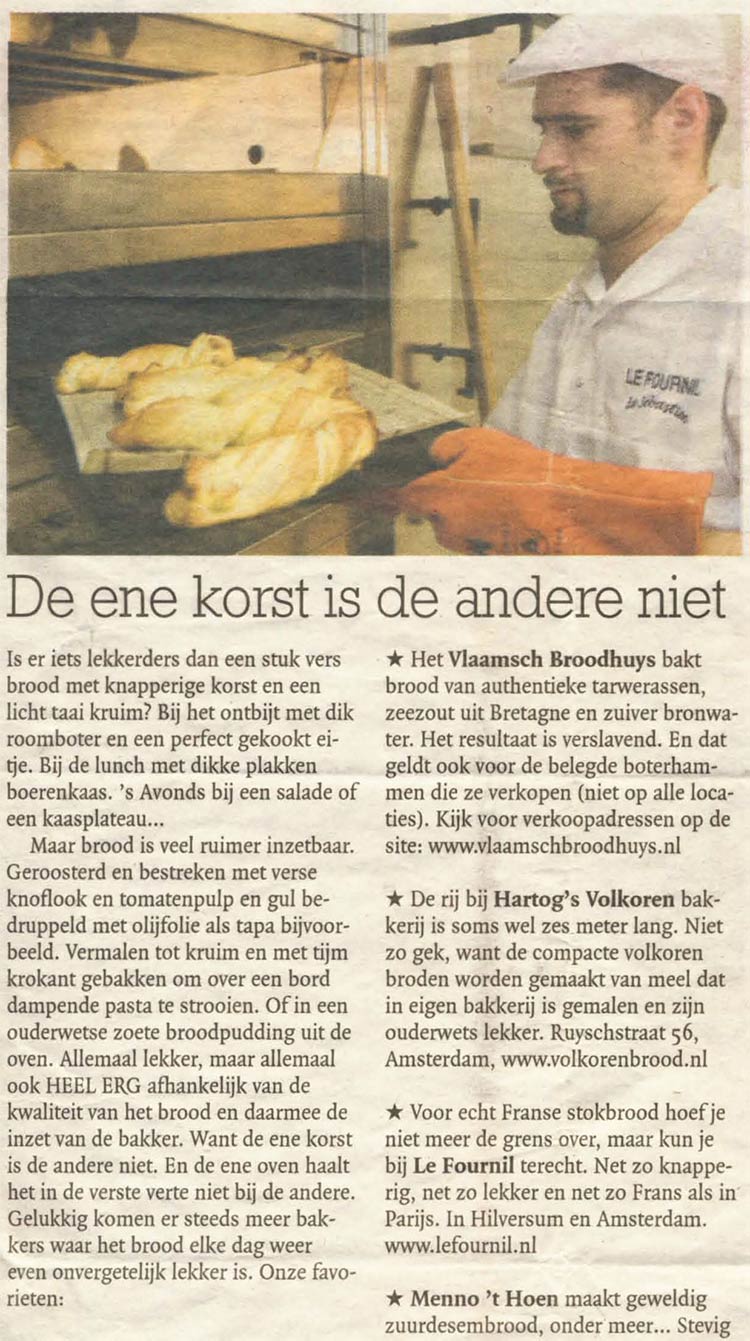 Olympiaplein 119
1077 CW Amsterdam
Tel.: 020-6724211
Open from Monday to Saturday:
7 am to 7 pm.
Gijsbr. van Amstelstraat 131
1214 AW Hilversum
Tel.: 035-6210602
Open from Monday to Saturday:
7 am to 7 pm.
Amsterdamseweg 189
1182 GV Amstelveen
Tel.: 020-8232412
Open from Monday to Saturday:
7.30 am to 7pm.